Our Firm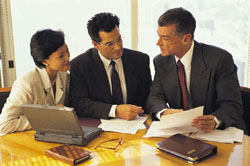 RLM Financial Services, Inc. is an independent financial services firm. We specialize in helping individual investors and businesses work toward achieving long-term financial goals. Our firm is dedicated to providing superior, personalized service and building strong relationships to help our clients feel confident and comfortable with their financial situations.
In an uncertain world, we approach investing in a systematic and consistent manner. We strive to do business in a way that reflects patience, consistency and predictability for our clients.
Our Financial Advisors can provide multi-generational investment services to high net worth individuals, families and businesses. We also bring a solid investment approach to pension, profit-sharing and 401(k) plans.
.